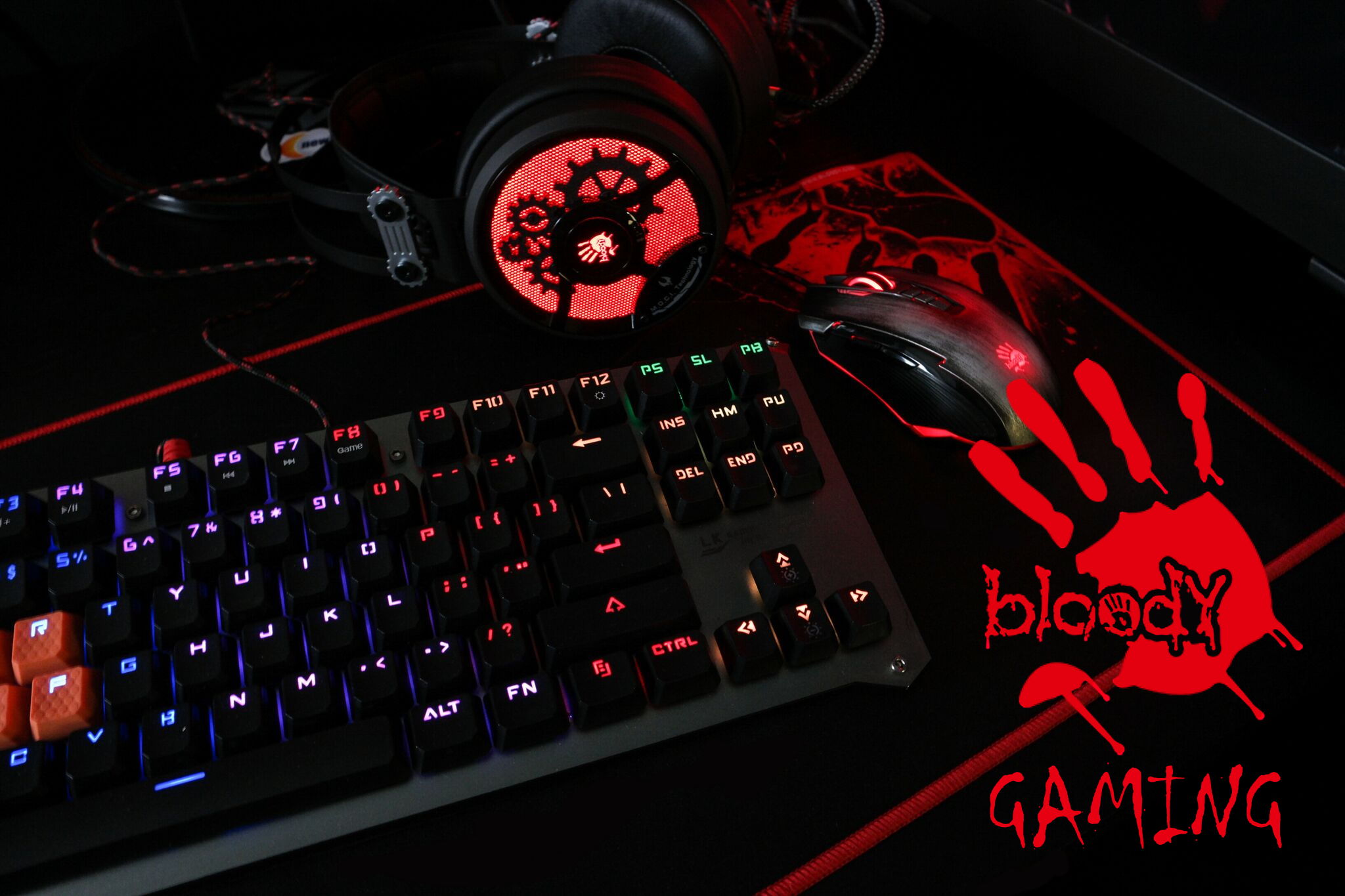 About Bloody Gaming
Ongoing 30 years of innovation in creating performance PC Peripherals, A4Tech has its origins from the leading tech manufacturing industry of Taiwan. A4Tech is the pinoneer of the Light Strike Optical Switch, the world's first and fastest gaming microswitches using an infrared sensor to react. Key responses can be at an extreme 0.2ms.

A4Tech's Bloody gaming brand was born having spent over a decade of research and development to create the top of the line gaming input devices. Bloody aims to focus on development of the fastest and reliable high-end gaming hardware for all gamers. The objective is not to only provide the high end constructed hardware, innovative software pairs with Bloody hardware for the ultimate gaming experience for the casual gamers to competitive professional play.

Get a competitive advantage with a selective Bloody gaming range of keyboards and mouse using Light Strike switch technology that offers extreme gaming value-performance.
High Performance Engineering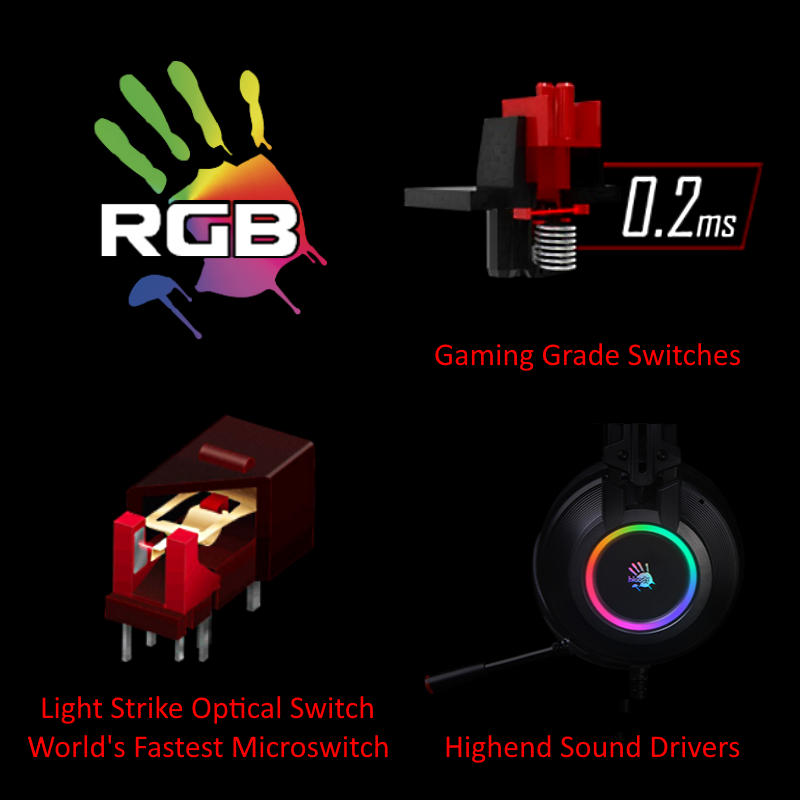 BLOODY GAMING RANGE IS ON SALE FOR A LIMITED TIME